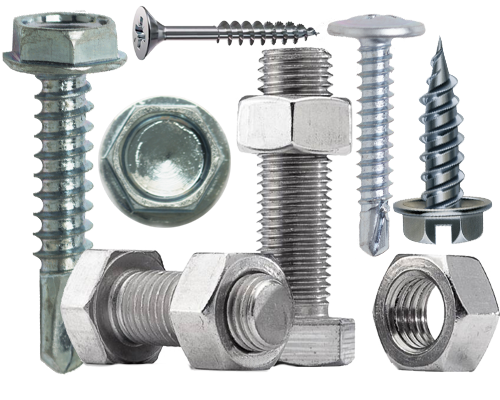 We have great pleasure in introducing our selves as one of the leading manufacturers and suppliers of superior quality fasteners to industries across the globe. Super Engineers Incepted in the year 2001 by Mr. Akash Goel, Super Engineers is now serving more than 150 companies in various fields across India and abroad. Our products are tested to make them ready for the toughest conditions across different industries. Our wide range of Standard and Non - Standard Products offers a reliable source for various industrial requirements with World-Class Quality. The major initiatives of growth will be through strategic acquisitions and diversifications into new product areas which will help the company in placing itself in a position of strength in various parts of the world in supply chain management. We started the manufacturing of Fasteners in Ludhiana.
With time the experience we gained enabled us to add High Tensile Fasteners to our manufacturing capabilities. Today we are fully equipped and have in-house facilities for manufacturing M.S., High Tensile, Stainless Steel, Alloy Steel, Special Purpose Fasteners. We are an ISO 9001:2015 Certified Company and offer a wide range of Alloy Steel, M.S., Stainless Steel in precision grade as well as High Tensile Bolts, Screws, Nuts, Studs, Socket Head Bolts & Washers. Our products conform to ASTM, BS, ISS, DIN specifications and have found wide acceptability among government/public sector organizations. The channel of distribution is a blend of direct marketing and a dedicated team of dealers who are located in close vicinity of the consumer.
The company is trusted and reputed amongst its customers for providing technically robust end to end solutions to any industrial needs. It always works in close harness with its customers through its skilled and outstanding team of human resources. We have an accepting new challenge. We analyze each project critically and after careful consideration ensure that the design of structures is tailored to optimally fit the required purpose. Post-production, the fabricated and galvanized metallic structures undergo a quality test to ensure their design, resistance against weather, dimensional accuracy, high illumination, reliability, and extended durability.
---
Our fasteners are widely used in industries such as
| | | | |
| --- | --- | --- | --- |
| | | | |
| AUTOMOBILES | ENGINEERING | ELECTRONICS | CONSTRUCTION |
---